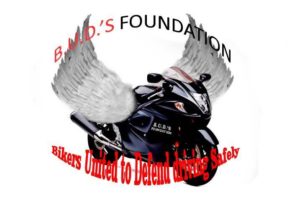 For the last several years I have had the privilege of sponsoring the B.U.D.'S Foundation and their yearly Fallen Riders Fundraisers Weekend. B.U.D.'S stands for Bikers United to Defend driving Safely. The B.U.D.'S Foundation is headquartered in Wilson, North Carolina, and was founded by Tracey Burnett in memory of her brother marine veteran Private First-Class Marcellus Farmer IV, also known as Bud, who was killed when several vehicles collided with his motorcycle. As noted on the B.U.D.'S Foundation website, "Bud was a man who knew what it meant to be of service to others who often gave up his time, his belongings, and offered his home for those who needed a place of refuge." Here is their mission vision statements:
Mission Statement
The mission of the B.U.D.'S Foundation is to raise advocacy and education and awareness and safety in our community as a unity on all levels of [motorcycle] riding from the experienced to the beginner. We further affirm that we are dedicated to establishing and developing awareness and safety events and programs within our community as well as our underlying support and dedication to injured riders and fallen of the following whenever possible.
Vision Statement
B.U.D.'S Foundation is a recognized not-for-profit foundation that provides opportunities for fellowship and encouragement for awareness and safety for the love of riding. This will be done through utilizing media and informational outlets, hosting seminars and programs geared to the riding community while showing faith, love, understanding, and compassion for those injured riders and families of the fallen.
As part of their mission B.U.D.'S also provides financial support whenever possible in the following situations:
– To assist motorcyclist victims and their families, whenever financially possible, through donations or gifts when they have expenses due to a fatality or injury from a motorcycle accident
– To assist in locating supportive counseling for those who are dealing with grief who may not have supportive structure in place, to issue a one-time donation to the college aged child of a fatality victim, whenever possible, when the victim has died in an accident and left behind children who currently are in college
– To bring awareness to motorcyclists' safety, educate auto drivers and motorcyclists to be more aware of each other
– To administrate funds for seminars to educate the importance of the motorcyclists in vehicle safety
– To secure and distribute contributions from individuals, estates, government, corporations, foundations, any other source for the educational benefit of the motorcyclists and drivers
The B.U.D.'S Foundation organizes an annual Fallen Riders Fundraiser Weekend every September/October and they recently had their 9th Annual Event in Garner, North Carolina. I had the opportunity to attend the Weekend's Celebration of Life Cookout & Unity in the Community Event hosted by Team Powersports of Garner and the 919 Bosses Motorcycle Association. Several families of fallen riders were recognized, there were educational speakers and there was also a balloon launch to honor fallen riders. I am looking forward to the 10th Annual Fallen Riders Fundraiser Weekend next year. I hope you would consider donating to this great organization.
Gary Poole – North Carolina Motorcycle Accident Lawyer "On the Side of Those Who Ride"