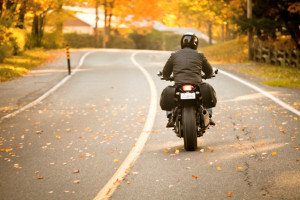 Whether you're a staunch Harley-Davidson owner or prefer a Suzuki, Honda, Yamaha, , Ducati, Kawasaki, Triumph, Indian or BMW, you love your motorcycle. You're no doubt skilled at riding it in a variety of conditions as well. You're cautious, alert and always on the lookout for distracted or impaired drivers. In short, you're a model motorcyclist.
Unfortunately, all the care and skill in the world can't eliminate the risk of a serious motorcycle accident. As a motorcyclist, you're much more vulnerable than the average car and truck driver, particularly when the roads you ride are dominated by larger vehicles whose drivers often fail to respect those on two wheels.
Motorcycle Accidents in North Carolina
With three decades of experience as a North Carolina motorcycle accident attorney, I take pride in representing riders who have been seriously injured in motorcycle accidents and represent motorcyclists throughout North Carolina who have been injured in accidents. I've seen accidents caused by a dizzying range of factors, including:
• Collisions caused by cars failing to yield appropriately
• Accidents caused by car or truck drivers disobeying traffic signs
• Accidents caused by improperly or illegally loaded commercial trucks
• Accidents caused by drunk drivers, distracted drivers or drivers on their phones
What to Do After an Accident
If you're involved in a motorcycle accident, the first thing you need to do is make sure you're physically okay. Even if you don't appear to be injured, you should call the local authorities and consent to a thorough medical examination. Since it's critical to document the extent of your injuries, you shouldn't refuse medical treatment at a clinic or hospital. If you're able, be sure to provide a full accounting of your side of the situation to the proper authorities before leaving the scene.
Motorcycle accidents prompt many tough, intimidating questions, including:
• Who will deal with the insurance company on my behalf?
• How do I ensure that other parties to the accident are held financially accountable?
• How will I pay for my medical bills?
• How will my damaged motorcycle be handled?
An experienced personal injury attorney can answer these and other questions for you. That's why it's critical to obtain legal representation as soon as you're able.
A North Carolina Accident Attorney Who Puts Clients First
Motorcycle accidents are a serious matter. That's why I hold my law firm's staff to the highest standards of customer service. When pursuing North Carolina motorcycle accident cases, we follow simple, straightforward ground rules:
• The client always comes first
• The client deserves to be kept abreast of all pertinent developments in his or her case
• The client deserves prompt, full answers to all questions
• The client deserves a legal team that works tirelessly to secure the best possible outcome in his or her case
To learn more about how  I can assist you as you pursue your motorcycle accident give me a call directly at 919-942-1181, send me an email at garyrpoole@mindspring.com or complete our online contact form to schedule a free, no-obligation consultation.