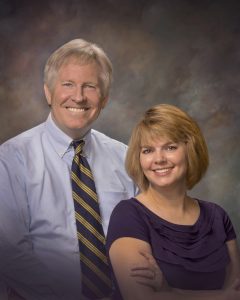 Here at the Law Office of Gary Poole, we concentrate on:
Motorcycle Accidents
Car Accidents
Truck-Related Accidents
Wrongful Death
My 36 years of experience has taught me that the most effective way to represent an injured client or a family dealing with the death of a loved one is to be able to provide the attention and personal service they need and deserve.  I directly handle all cases that I accept.  I meet with you personally,  I keep in touch with you during your case, and I conduct all of the settlement negotiations with the insurance company on your behalf.   You may find that in other firms your direct contact is with a non-lawyer such as a case manager or a paralegal, and that your settlement negotiations are not handled by a lawyer.
When You Are Looking For Peace of Mind
I know that clients and their families have many, many questions about how the process works with the insurance company, and it is very important to me to timely respond to all of these questions and provide you peace of mind, some of the most common being:
How does the insurance company determine what amount is an appropriate settlement in my case?
How does the insurance company put a monetary figure on my injuries and pain and suffering?
How will my medical bills be paid before I agree to a settlement with the insurance company?
How will the insurance company determine the value of my damaged motorcycle, car or truck?
What happens if I have suffered a permanent injury in the accident?
What if I do not like the settlement offer made by the insurance company?
Your Rights
As a motorcycle accident attorney and car accident attorney, I work to ensure that all your rights under the law are protected and that you are treated fairly in your case, whether that be payment for your medical bills, reimbursement for your lost wages, or receiving fair compensation for your injuries and pain and suffering.  You do not have to take on the insurance company alone.
Taking Care of the Details
I know that you have many other things going on in your life beyond the accident.  You have families and home life commitments, work responsibilities, and now medical appointments.
I understand that individuals can be overwhelmed and often intimidated when dealing with the insurance company.  The good news is you do not have to do everything – let me put my 37 years of experience to work for you.  I take over from you the responsibility of dealing with the insurance company so you can concentrate on getting better.
To provide the highest service to my clients, I am selective when it comes to my accepting cases.  In contrast to some law firms that take on a high volume of injury cases, I limit the number of cases I handle so I can provide each client with the personal service they need and deserve.  I develop a one on one relationship with the client.    I am directly responsible for your case – I meet with you in person, I answer your questions and I deal with the insurance company on your behalf.  Your case will never be handled by someone other than me.   I utilize my full experience and energy to protecting your rights and obtain the financial compensation you need and deserve.
Our Goals
Our goals here at the Law Office of Gary Poole are simple but essential to effectively representing our clients:
Treat clients like family
Give the clients peace of mind by keeping the client informed about the progress of their case and timely responding to their questions
Protect all the client's rights under the law
Because we consistently meet these goals, a large portion of our cases are referrals from former clients.  To find out what our clients say about us, please visit the page WHAT OUR CLIENTS SAY.
I am able to provide the personal service to my clients because of the assistance I receive from my paralegal, Kristin Swofford .  I have worked with Kristin for over 31 years. Her dedication, loyalty and efficiency are assets to both me and our clients, and together we make a strong team.
To learn more about our practice, I invite you to explore this website.  If you or someone you know has been injured as a result of a motorcycle accident, car accident or truck-related accident, or if a love one has been killed in an accident, please give me a call directly at 919-942-1181, send me an email at garyrpoole@mindspring.com or complete our online contact form to schedule a free, no-obligation  consultation.