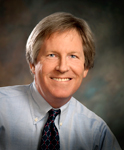 I have changed the title of my blog to North Carolina Motorcycle Accident Attorney Blog because  I consider myself a motorcycle accident attorney.  My clients have been injured through no fault of their own in some type of motor vehicle accident, and the majority of those clients are motorcyclists.  In my future posts I  will tell you more about what I do for my clients as their motorcycle accident attorney.  I will also try to educate the motorcycle community about important issues that often arise in motorcycle accident cases, such as certain types of insurance coverage (i.e. uninsured coverage, underinsured coverage and optional equipment coverage), what to do at the scene of an accident, how to get fair value for a totaled motorcycle, etc.   As you will read in future posts, I want to help make sure that the legal rights of bikers are protected if they are involved in an accident.
Outside of the office here,  I am heavily involved in the motorcycle community through the sponsoring of motorcycle events (such as Ray Price Capital City BikeFest) and charity rides (such as the recent Raleigh Pink Ribbon Ride).   Be on the lookout for blog posts about these 2 great events and well as other organizations and charities that I am involved with.   I enjoy getting out and meeting motorcyclists as various events and handing out my promotional towels and refridgerator magnets.  I am also an associate member of Raleigh Harley Owners Group (HOG) through the Ray Price dealership.
To add some variety to the blogs I will throw in posts about  some of my "outside the office" interests such as music and baseball.  So, here is a little trivia that will related to music and motorcycles.  We all know that Born To Be Wild in Easy Rider is performed by the band Steppenwolf.  ( https://www.youtube.com/watch?v=rMbATaj7Il8&feature=kp)  But, can you name the lead singer of Steppenwolf?
Gary Poole                                                                                                                                                                                                                    "On the Side of Those Who Ride"