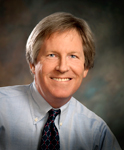 As a motorcycle accident attorney, the hardest thing I ever have to do in a motorcycle case is to say to the client "the driver who caused your accident has no insurance or not have enough insurance nor to cover your medical bills, lost wages and injuries." How can that happen? Many people assume if they are hurt in an accident, the other driver's insurance company will cover all their injuries, medical bills and lost wages. In North Carolina, though, a driver has to buy only $30,000.00 of liability insurance to cover someone they hurt in an accident. Unfortunately, many motorcyclists are seriously hurt in accidents, and $30,000.00 is not nearly enough to pay for their medical bills, lost wages and injuries. Furthermore, there are also many uninsured drivers that cause accidents (AAA reported a couple years ago that 1 in 6 drivers on the road in North Carolina is uninsured. In other words, you have to assume that everyone on the road has no insurance or just the bare minimum.
Let me give you an example of the disastrous consequences of being involved in a motorcycle accident caused by a driver with not enough insurance coverage to come close to covering the injured biker. Mark, who was 52 at the time, lost his leg above the knee in an intersection accident at the hands of a hit-and-run driver (who was eventually found). Mark's medical expenses were over $300,000.00. He was let go from his job because it involved a lot of walking over uneven terrain. He will live with prosthesis for the rest of his life. Mark deserved a significant amount of money to reimburse him for his catastrophic injury and out of pocket losses. I had to tell Mark that unfortunately the driver who hit him had only $50,000.00 of insurance coverage (that was a tough conversation). I explained to Mark that when the driver at fault has little or no insurance, you look to your own vehicle insurance policies for uninsured and underinsured motorist coverage. Uninsured coverage protects you when the person causing your accident has no insurance at all. Underinsured coverage protects you when the person causing your accident has too little insurance to cover how badly you have been hurt. Mark's response was a common one I hear –"Gary, I have full coverage, but I have no idea about the amount of uninsured and underinsured coverage that he have." I discovered that Mark had underinsured coverage, but he only enough to give him an additional $50,000.00 toward his case. So in Mark's case there was a total of only $100,000.00 of insurance coverage for him to collect.
So what can a motorcyclist do ahead of time to guard against the hardship of being seriously injured in an accident caused by someone with little or no insurance? The answer is to have sufficient uninsured and underinsured coverage as part of their motorcycle insurance policy.
Most every time I bring up this issue, I get the question "Why should my insurance pay if I am not at fault, and by the way, won't my insurance go up?" Your insurance company offers this type of coverage as protection for you (See Mark above!), because you cannot control how much, if any, insurance coverage another person has. Also, if you have to use your uninsured or underinsured coverage, your insurance rates will not go up because you were not at fault in the accident.
I am not an insurance salesman, and probably like you, I hate shelling out money for something like insurance when I hope I never have to use it. But, what you will find is that uninsured and underinsured coverage is fairly inexpensive, particularly when weighed against the cost of getting into an accident where the other driver has little or no insurance coverage.
So, check your policy or call your agent to make sure you have sufficient uninsured and underinsured coverage. If you have any questions about your motorcycle insurance coverage or want to talk to me about an accident call me at 800-942-1191. ncmotorcyclelaw.com. I am always available to answer your questions, and my consultations are free.
Gary Poole                                                                                                                                                                                                                    "On the Side of Those Who Ride"